The goal of the ADB Scholarships at the University of Auckland Program is to give highly qualified residents of ADB's developing member countries the chance to pursue postgraduate studies in economics, management, science, and technology, as well as other development-related fields, at participating academic institutions in the Asia-Pacific region. The ADB Scholarships at the University of Auckland is one of the scholarly institutions taking par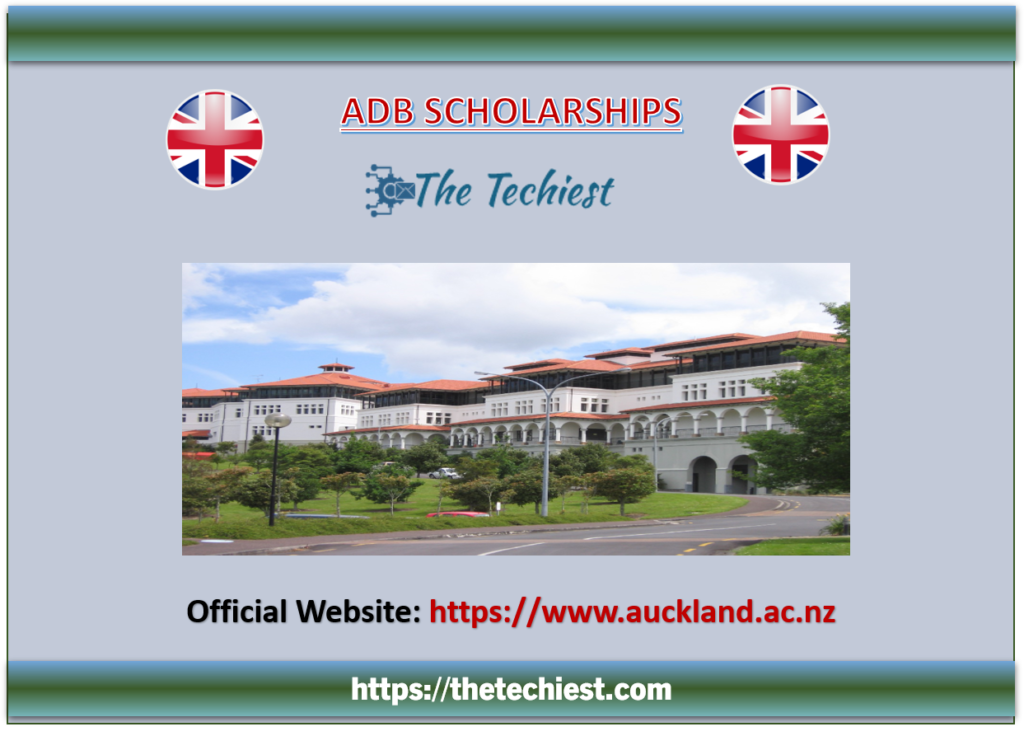 ADB Scholarships
The Fully Funded ADB-Japan Scholarship 2023 at the University of Auckland is a fantastic opportunity that gives members of the Asian Development Bank from extremely talented developing countries the chance to pursue their academic interests. (ADB). With the aid of this ADB postgraduate grant, they can further their education and earn degrees in a variety of fields that will help their own economic and social development at home. This prestigious scholarship covers all costs, including tuition, living expenses, visa fees, health insurance, and occasionally even study expenses. Additionally, scholars receive networking opportunities, personal support orientations, assistance with internships, and bonuses for effective internships. To support students as they navigate their academic path, mentoring is provided year-round. With such complete support from this program, it encourages people to use the tools and knowledge they have learned while studying abroad to make a difference in their home countries.
| | |
| --- | --- |
| County | New Zealand |
| Host Institution(s) | University of Auckland |
| Number of Scholarships: | Not specified |
| Deadline | 21 July 2023 |
ADB Scholarships Summary
Field(s) of study
The University of Auckland only offers the following courses that are covered by this scholarship program:
Masters Programs in Engineering
Master of Public Health
Master of Science (Environmental Science)
Master of Arts (Development Studies)
Join WhatsApp Group to Explore Scholarship and Career Opportunities
ADB Scholarships value/inclusions
The ADB-JSP covers the scholar's tuition costs, travel expenses to and from Auckland, the cost of living expenses, health, and medical insurance, as well as a unique grant for thesis preparation. (for scholars engaged in research).
'
Join Scholarship Opportunities Facebook Group for more updates
Eligibility Criteria
You have to
• Be a citizen of a partner country of the ADB Scholarships. Visit ADB – Japan Scholarship Programme for a summary of the organization's current developing member nations.
• Been accepted into a master's program at an accredited university.
• Have a strong scholastic background and a bachelor's degree or its equivalent.
• At the time of application, have at least two years of full-time professional job experience (obtained after receiving a university degree).
• To continue your education, you must possess strong oral and written English communication abilities.
• At the moment of application, you must be younger than 35. The age maximum is 45 years in exceptional circumstances for programs suitable for senior officials and managers.
• Agree to return to your home country after completing the program.
More detail For other scholarships
Australia Awards Scholarships for International Students
Australia Awards Scholarships for International Students
Fully Funded Fulbright Scholarships for International Students
ADB Scholarships Application instructions
To be considered for the scholarship, you must fully submit the following documents before the closing date:
ADB-JSP Information Sheet completed
ADB-JSP Application Form completed a replica of your notice of acceptance to the University of Auckland academic records, including papers and degree or diploma certificates.
Employment certificate issued by the business where you've worked for the length of your employment income Certificate given by the business has given a Family Income Certificate.
Must be the monthly/annual salary of your spouse or parent.your passport copy-dependable IELTS exam
Join the Facebook group to findout more "Scholarship Oppertunities" and "International Positions"
Join Telegram for more Scholarship & Fellowship Updates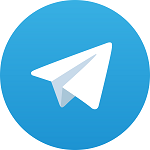 For comprehensive instructions on how to apply for this grant, it is crucial to visit the official website (link provided below).
Website