The fully-funded Fulbright Scholarships are available for international students: the Fulbright Masters and Ph.D. The program provides funding for graduate education in the United States.
Fulbright Scholarships grants, funded by the US Department of State, cover tuition, required textbooks, airfare, a living stipend, and health insurance.
| | |
| --- | --- |
| Host Country | USA |
| Scholarship Type | Fully Funded |
| Eligible Program | Master's degree, PhD |
| Last Date to Apply | October 10th 2023 |
| Eligible Nationality | All |
Fully Funded Fulbright Scholarships for International Students
Join USA and Canada Scholarships & Fellowships Facebook Group for more updates
Fulbright Foreign Student Program
International graduate students, young professionals, and artists come to the United States to study and carry out research under the Fulbright Foreign Student Program. Over 160 nations throughout the world offer the Fulbright Foreign Student Program. Approximately 4,000 international students receive Fulbright fellowships each year.
Join Telegram for more Scholarship & Fellowship Updates
'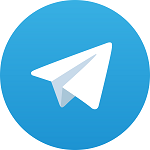 Master's Degree Program
Candidates for the Master's degree program must hold a four-year Bachelor's degree from an authorized university or a 16-year combination of a Bachelor's and a Master's degree. Except for applicants for the MBA and public policy/administration programs, who must have two years of work experience, recent graduates are strongly encouraged to apply.
Ph.D. Degree Program
A Master's, M.Phil., or comparable degree (representing a minimum of 18 years of formal education) from an authorized university is required for admission to the Ph.D. program. Candidates with prior employment in Pakistan's public sector, academia, or teaching are strongly preferred.
Fulbright Scholarship Coverage
The Fulbright Scholarship covers all expenses, including tuition, mandatory textbooks, travel expenses, a living allowance, and health insurance.
Eligibility
All academic fields, except clinical medicine, are eligible for both the Masters's and Ph.D. programs. The Graduate Record Examination is required of all applicants. (GRE General). Fulbright ScholarshipsUnder the new scoring system, a minimum score of 145 is needed on each portion of the GRE, with a higher score needed on the section most related to your field of study. Additionally, candidates need to speak and write English very well. The Test of English as a Foreign Language must be taken by all chosen applicants. (TOEFL).
For more scholarships
The University of Waterloo Scholarships
Application Cycle
Applications for the Fulbright Scholarships Fulbright Scholarships are accepted every year in January or February, with a deadline in April or May. Results will be made public in the middle of October once the application and interview processes have concluded in September.
Sabanci University Scholarships in Turkey
Join the Facebook group to findout more "Scholarship Oppertunities" and "International Positions"
How To Apply
The eligibility requirements and selection processes for programs under the Fulbright Scholarship vary substantially per nation. For information about the Fulbright Program in your home country, including eligibility requirements and application guidelines, please utilize the link.
Other scholarships

Postgraduate and Postdoctoral Positions with Salary in Europe

OGS Scholarships in Canada for Canadian and International Students