Do you want to apply for a fully financed University of Pecs Scholarship in Hungary? So you're in the proper spot. Hungary's University of Pecs Scholarship 2024 applications are now being accepted. The University of Pecs offers Stipendium Hungaricum Scholarships for students pursuing undergraduate, master's, or doctoral degrees.
join the Facebook group to find out more "Scholarship opportunities" and "International Positions"
Application University of Pecs Scholarship in Hungary is open to all international students. For the academic year 2024–2025, the government of Hungary will provide 5,000 fully funded scholarships. At Pecs University, almost all academic specialties and majors are offered. IELTS is not required. The University of Pecs scholarships will cover the selected candidates' entire cost of attendance for international students.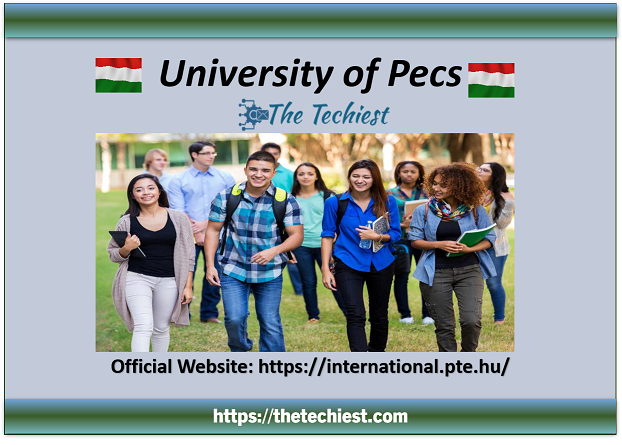 In Pécs City, Hungary, the University of Pécs (PTE) was founded. There are currently more than 20,000 international students studying there. The university's position in the QS World University Rankings ranges from 651 to 700. Please apply for the University of Pecs Scholarship in Hungary for the year 2024 as soon as possible. Read the post that is described below to understand more.
Study in Finland  | Finland Government Scholarships
University of Pecs Scholarship in Hungary Summary
| | |
| --- | --- |
| Scholarship country | Hungary |
| Host University | University of Pecs |
| Degree level |  Bachelor, Master's, and PhD degree |
| Financial Award | Fully Funded |
| Eligibility | International students |
| Deadline | The application deadline for the University of Pecs International Scholarships 2024 in Hungary is 15 January 2024. |
University of Pecs Scholarship in Hungary Summary
Scholarship Duration
The scholarship duration for an Undergraduate Degree is 4 Years, for a Master's 2 Years, and 3 Years for a doctoral degree.
Available Study Fields
The University of Pecs Scholarship in Hungary 15 Ph.D. Degree, 29 Master's degrees, 8 One-tier Masters, and 31 Bachelor's Degrees programs.
'
Natural Sciences
Human & Social Sciences
Business & Economics
Arts and Engineering
Financial Benefits
This is a fully funded scholarship for international students. The recipients of the University of Pecs Scholarship in Hungary will receive the following financial services:
Tuition-fee
 waivers: tuition-free education (exemption from tuition fees).
Monthly stipend
The students of non-degree, bachelor, master, and one-tier master levels will receive monthly contributions of HUF 43 700 toward living costs, for 12 consecutive months, until the end of studies.
The students of doctoral level will receive monthly HUF 140 000 for 12 months a year until the completion of studies.
Accommodation
Accommodation dormitory placement OR a monthly payment of HUF 40 000 for housing expenses during the whole scholarship period.
Free online courses from Abdullah University 
Medical insurance
Health care services in accordance with applicable Hungarian law (Act No. 80 of 1997, national health insurance card), as well as additional medical insurance for up to HUF 65 000 per person each year.
Eligibility Criteria
The following criteria must be met in order to be eligible for the University of Pecs Scholarship in Hungary for international students:
Foreign students (those who are not nationals of Hungary) may apply for the Hungary Scholarship.
Candidates must be in good physical and mental health.
To be eligible to apply for an undergraduate scholarship, candidates must have completed high school; for master's and doctoral scholarships, candidates must hold a bachelor's degree.
If the applicants' previous degree was earned using English as the primary language of instruction, they must submit an English Proficiency Certificate from a former university or college.
Non-Eligibility
Scholarship applications won't be considered if;
Citizens of Hungary (including those with dual nationality).
who are reapplying for studies in the same cycle of education (e.g., bachelor's, master's, or doctoral) and previously held a Stipendium Hungaricum scholarship
 Required Documents
Updated Resume or CV
Official academic Transcripts/Degree Certificates
Letters of Recommendation (Two)
Statement of Purpose
Research Proposal (graduate)
Proof of Language
Other supporting documents (if any)
How to Apply
The entire process of application is online for the University of Pecs Scholarship for international students in Hungary. Must fulfill all the entry requirements. To apply for a scholarship and to learn more information must visit the below given official website below.
Official Website For the Scholarship
More scholarships
List of Fully Funded scholarships in Canada
University Scholarships for International Students in Sweden
Join "Scholarship Opportunities" Facebook Group for More Scholarships, Fellowships, Internships, Positions, and Free Online Courses