The Fully Funded Singapore Government Scholarships are now accepting applications. After completing a four-year bachelor's degree program, students may pursue a master's degree, a master's degree leading to a Ph.D., or a direct Ph.D. degree. International students from all around the world are eligible for the SINGA Scholarship, which is fully funded.
join the Facebook group to find out more "Scholarship opportunities" and "International Positions"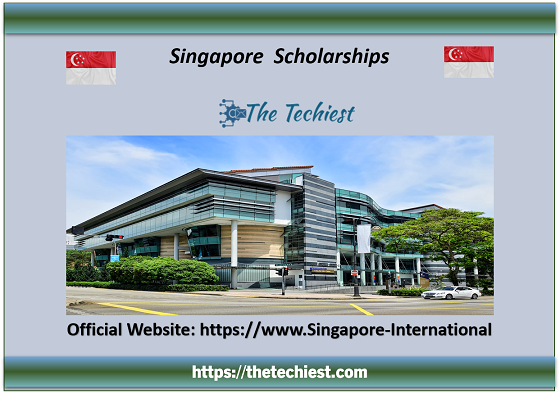 One of the best educational systems in the world is Singapore. You will gain the chance to attend one of Singapore's premier colleges to study. Due to the Government of Singapore's funding of the Scholarships, applicants don't need to worry about the cost of their studies. All costs will be covered. Singapore's Educational System is Excellent.
Since this scholarship is a government-funded initiative, there is no application cost. English will be used to teach the courses. In Singapore, more than 950 scholarships have been given out. 29,000 applications were received from more than 170 countries. Below is a list of all the details regarding the Government of Singapore scholarship.
Join "Scholarship Opportunities" Facebook Group for More Scholarships, Fellowships, Internships, Positions, and Free Online Courses
Singapore Government Scholarships Summary
| | |
| --- | --- |
| Host Country | Singapore |
| Degree level | Masters, Masters Leading to PhD |
| Award | Fully Funded |
| No. of Scholarships | 240 Scholarships are available |
| Deadline | 1st December 2023 |
Singapore Government Scholarships Summary
Financial Coverage
International students can apply for free scholarships through Singapore. The SINGA Scholarship covers all study-related costs.
Waiver of Full tuition costs.
Stipend of S$2,000 per month, rising to S$2,500 following the passage of the qualifying exam.
Up to S$1,500* in one-time airfare grants and S$1,000* in one-time relocation aid
Eligibility Criteria
Candidates must meet the requirements listed below in order to be eligible for the Singapore Government Scholarships
'
All overseas graduates who are passionate about research and have achieved high academic standards are eligible for the SINGA Scholarship.
excellent written and verbal English proficiency.
favorable evaluations from academic referees.
Results for IELTS, TOFEL, GRE, SAT I and II, and GATE. (Optional)
Documents Required
Before applying for a scholarship, get the following documents ready. Do not mail materials in hard copy to the SINGA office. Submit all required paperwork online.
A current passport-sized photograph in.jpeg format
Reports & Transcripts: English translation is required for ALL transcripts.
Academic Transcripts for a Bachelor's or Master's Degree: If you have a degree certificate or scroll, you must submit it together with a certification letter from the university.
Recommendation Letters: The referees must complete and submit two recommendation letters electronically.
University of Tasmania Scholarship
How to Apply for Fully Funded Singapore Government Scholarships!
The Government of Singapore Scholarships application process is entirely online. The application form for interested candidates must be submitted online along with any necessary supporting documentation. Please visit the Singapore Government Scholarships' official website to submit an application. Read the SINGA Scholarships FAQs.
For more details go to official website or apply directly.
Sydney University Scholarship for International Students
Government of Ireland Scholarships
Google Free Digital Marketing Course With Certification